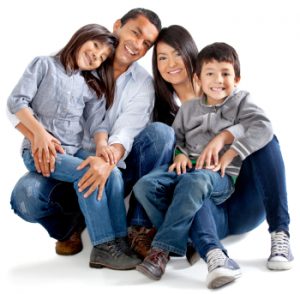 Family law includes a wide range of legal issues including divorce, child custody, child support, adoption issues, step-parent adoption, and grandparents rights. Family law issues are by nature sensitive and personal because they focus on issues that involve your children, your family and your marriage. If you find yourself in need of legal support for a family law issue that is affecting you and your loved ones, consider partnering with Kallemeyn & Kallemeyn, PLLC. Our team can help you through this difficult time by providing traditional divorce legal services or divorce mediation services, depending on what best meets your Divorce situation.
What is Family Law Mediation?
Family law mediation allows you to solve your personal issues without a court battle. A family law mediator will facilitate a discussion (or a series of discussions) between the interested parties with the goal of working toward solutions that settle the specific family law issue at hand. Lisa Kallemeyn, is a Qualified Neutral under Rule 114 of the MN Rules of Practice and has focused her entire legal practice on family law. She has more than 20 years of experience serving communities of Coon Rapids and other communities in Anoka County. Lisa has the experience, legal knowledge and expertise in family law to help your family move forward.
What Are the Benefits of Mediation?
Mediation has many benefits and can be an ideal way to find resolution to issues such as settling a divorce, equitably dividing property, and child custody and child support issues. Mediation is confidential and generally costs significantly less and takes less time than a traditional court battle. In addition, mediation empowers you and your family members to find solutions that work for your unique and personal situation, rather than trusting this process entirely to a judge and/or a court. It is important to know as well that mediation is an entirely voluntary process and both parties must agree to participate.
Experienced Family Law Mediation Services
One thing that helps set the Kallemeyn & Kallemeyn team apart from other family law firms in the area is our focus on really understanding your perspective, your concerns and your goals for the future. We will work to find solutions that will help you actually move forward in your life. This is particularly important when it comes to family law issues involving children. If you and your family are in the midst of a legal issue that needs resolution, contact our family law mediation team at (763) 427-5131 for assistance.