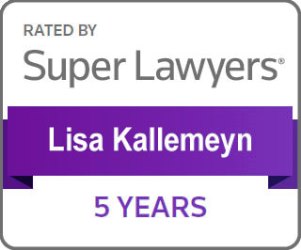 If you and your divorcing spouse have decided to pursue divorce mediation to settle your divorce rather than proceeding through the courts, you have many choices when it comes to picking your mediator. How do you choose a mediator that will be a good fit for you? One of the most important factors for the success of the mediation process is finding someone that you trust and that you connect with. Being comfortable with your divorce mediator allows you to open up in an honest and real way, which encourages both parties to find long term solutions that will work.
How to Choose the Best Divorce Mediator for You?
One thing to consider is whether you have a preference for a female or male mediator. Some couples prefer to work with one or the other gender. If this is your preference, Lisa Kallemeyn may be a good fit for you and your soon to be ex-spouse. Lisa's approach to mediation is simple. She has dedicated her entire career to helping couples find solutions to difficult problems. She will work to understand the dynamics in your relationship and the issues that are most important to the two of you. She will remain entirely neutral during the mediation process and empower both you and your divorcing spouse to find solutions that work for your family. Lisa understands that in all likelihood, the two of you have the best possible chance of solving the important issues between you and then putting a plan in place for your future.
Mediation is an effective way to solve all of the important issues in your divorce settlement including:
1. Fair and equitable division of property, assets and debts
2. Development of a parenting plan, our guide for how your children will spend their time with each parent (sometimes known as a custody agreement)
3. Determination whether (and how much) child support or spousal support is necessary.
Female Divorce Mediator in Coon Rapids
Mediation is a voluntary process — one party cannot be forced to participate. If you and your divorcing spouse have agreed that you would like to pursue mediation to settle your divorce, consider the qualities in a mediator that would allow you the best chance of success. Lisa Kallemeyn is a female mediator located in Coon Rapids, MN with more than 20 years of experience. She is compassionate, competent and passionate about her work. For more information about divorce mediation or working with Lisa, call her at 763-427-5131 or email her at lisa@kallemeyn.com.