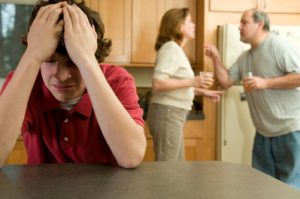 If you are in the middle of a divorce, you may be feeling overwhelmed both emotionally and financially and it may be very difficult to see how to navigate the process in a healthy way for your family. The Minnesota courts strongly recommend an Alternative Dispute Resolution to settle the important terms of your divorce rather than proceed through the traditional litigation process. Divorce mediation is a highly effective way to settle issues like child custody, division of property and assets and determination of the need for spousal support. Lisa Kallemeyn of Kallemeyn & Kallemeyn is a divorce mediator serving couples in Hennepin County, MN. Lisa has spent her entire career on issues of family law and is a Qualified Neutral under Rule 114 of the MN Rules of Practice.
Important Benefits of Divorce Mediation
Mediation has many potential benefits for couples who are facing divorce. It costs significantly less than a court battle and takes less time which can minimize the stress of the overall process. Mediation allows you and your soon to be ex-spouse to make decisions about your divorce rather than leaving these decisions to a judge. After all you and your ex are in the best possible position to make these decisions and working with an experienced mediator can empower you to do so. Mediation can work well for even complicated divorces high in conflict and is entirely confidential and sets a more positive tone for any future post-divorce interactions.
Hennepin County Divorce Mediator
It is important to understand the role of a divorce mediator in the mediation process. A mediator is not a decider. As your mediator, Lisa Kallemeyn will facilitate a discussion between you and your soon to be ex-spouse where communication is clear, open and compromise is possible. Your mediator will help you define your goals and priorities and keep the mediation sessions on track and moving forward. It is very important to note that both parties must agree to participate in mediation to move forward. It is also important to note that a divorce mediator cannot also provide legal advice.
Experienced Divorce Mediator, Hennepin County
Lisa Kallemeyn has been working with couples in the Hennepin County area for more than two decades.  She brings strong communication skills and extensive knowledge of family law and also brings compassion and a personal touch to each case she works on. For more information about how divorce mediation works, call Lisa Kallemeyn at 763-427-5131 or email lisa@kallemeyn.com.