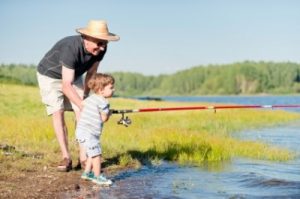 The importance of probate services cannot be overstated, nor should it be overlooked.  It may be tempting to put the necessity of probate services out of your mind, given that it often involves having to come to terms with the death of yourself or a loved-one.  The reality, however, is that there are potentially negative and long-lasting consequences to avoiding the importance of probate services.  Kallemeyn & Kallemeyn PLLC offers excellent probate services and has done so in Hennepin County for more than two decades.
Experienced Probate Attorney, MN
We recommend thinking about, addressing, and being proactive about understanding the probate process not only so that your estate experiences minimum difficulty, but so that your wishes are adhered to in the aftermath of death.  A good probate attorney possesses experience in the wide array of aspects of probate law and must demonstrate expertise in the application of Minnesota law as it pertains to the probate process. Kallemeyn & Kallemeyn combines experience and expertise with a genuine caring for the fulfillment of clients' wishes as they pertain to their estates.
Hennepin County Probate Attorney
The probate process is supervised by a court, and because it relates to the assets and debts of a deceased person, it is very important that the deceased person's estate be represented by an attorney with the depth of experience and legal expertise that Kallemeyn & Kallemeyn possesses.  If an estate ends up in probate court, it is inevitable that the court will require knowledge that a lay person simply will not or cannot have.
Probate processes often require proof of the validity of a will, if a will in fact was produced.  It is also common for the probate process to require the selection of an executor of the will.  If an executor has not been chosen by the deceased person, one will need to be appointed, and that appointment can cause conflict among survivors of the deceased person.  Kallemeyn & Kallemeyn are qualified to mitigate such conflicts and help with the process of identifying an executor.
Minnesota Lawyer Specializing in Probate Law
The probate process can become even more complicated, as questions about such aspects as debts and assets, heirs, and applicable estate taxes need to be addressed and settled.  Not only are these questions likely to overwhelm a lay person, they tend to be so complicated that only someone with depth of experience can adequately answer them without further complicating the probate process.  Kallemeyn & Kallemeyn can help with the probate process from start to finish.
If you live in the Hennepin County, MN area, call Kallemeyn & Kallemeyn at (763) 427-5131 or email Charles@Kallemeyn.com to discuss your probate questions.