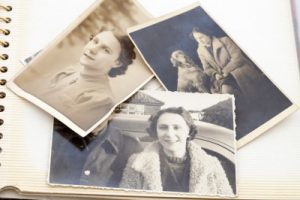 Inheritance Law in Minnesota is complicated, and it is bound to be extremely confusing for people who do not possess a law degree.  But the team at Kallemeyn & Kallemeyn are experts in inheritance law and can help you untangle whatever questions, problems, or issues that you may have.
Minnesota is currently one of a handful of states that imposes an estate tax on top of the estate tax imposed by the federal government. This makes Minnesota's inheritance laws more complex than other states, and individuals with legal questions related to inheritance should seek assistance from a qualified and experienced attorney with specific expertise in this complex aspect of the law.  Charles Kallemeyn of Kallemeyn & Kallemeyn has this expertise.  Charles will simplify the laws for your benefit, provide you with accurate interpretations of your specific issues, and lend you the benefit of his years of experience of strong legal advocacy.
How Does Inheritance Law Work in Minnesota?
Questions that often arise about inheritance laws pertain to the rights of surviving spouses and children.  Below are two examples:
If one spouse dies, the surviving spouse does not necessarily or automatically inherit the property of the deceased spouse.  Determining the rightful heir of such property is often determined by the nature of the property's ownership.  In other words, if only the deceased spouse's name is on the title of, say, an automobile, the surviving spouse may not inherit that automobile.  If that example is an indicator of the deceased spouse's intentions with other properties—meaning if the intention was to disinherit the surviving spouse—the surviving spouse does have some protection.  Minnesota allows a surviving spouse to petition the court to address such questions.  But any time you have a need to address an issue with the court, you should have a legal advocate working on your behalf.
Inheritance Attorney In Andover
The second example pertains to the rights of children.  Minnesota provides certain protections for surviving spouses who have been left out of the decedent's will, but there are no such protections for children.  The person who creates a will is strongly encouraged to be as specific as possible about who will inherit their property upon their death.  Your will should be created with attention to detail to avoid questions about what your heirs receive after your death.  Kallemeyn & Kallemeyn have the experience and expertise to ask the questions that elicit the information necessary to minimize or eliminate inheritance questions after your death.
Experienced Inheritance Lawyer, Andover
There are countless situations and questions that relate to Minnesota inheritance law.  Kallemeyn & Kallemeyn have both the experience and expertise to provide you with peace of mind as you think about the inheritance of your estate.  Contact us for more information by calling (763) 427-5131.