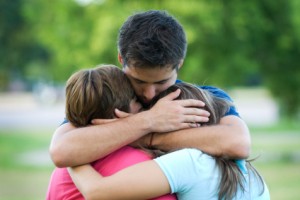 Minnesota courts may determine your rights to inherit assets from a deceased loved one through Inheritance Law. When a valid will is in place it should specify distribution of assets included in the estate. The Surviving Spouse has certain rights to the entire estate or partial estate. In the case of a Contested Will or when No Will is submitted, it is essential that you have legal representation from a qualified Minnesota Inheritance Rights Attorney. Charles Kallemeyn has been representing survivor's rights for over 20 years in the Minneapolis, MN area.
Rights Of Surviving Spouse
In Minnesota the Inheritance Rights of a Surviving Spouse can override a will if they have been disinherited. The spouse can claim up to half of the estate if they choose to exercise this right. An amount allowed is based on the length of the marriage and any children from a previous marriage.
Property acquired during the marriage does not always belong to both parties. The spouse whose name is on the deed is presumed to be the owner. Minnesota has an Estate Tax that could be deducted from the estate if the total value is more than $1,400,000 in 2015. Minnesota does not have an Inheritance Tax.
At Kallemeyn and Kallemeyn we have many years of experience with representing the rights of clients who have a right to claim an inheritance. We can help you to receive assets that should be yours according to Minnesota Inheritance Law for Heirship.
Inheritance Rights Of Children
Children and grandchildren of the deceased do not have the same protections as the surviving spouse. A will can specify that a child receive no inheritance. There are times however, when it is assumed that the omission was by mistake. The will usually states if a child is to be disinherited. An omitted child may still have a right to inherit a portion of the estate.
When there is no surviving spouse and no will, the estate will be distributed through the probate process. Assets will usually be divided equally among the children. Grandchildren may also inherit a portion of the estate. A Licensed Inheritance Rights Lawyer at Kallemeyn & Kallemeyn can help you to determine how the estate will be divided and your specific rights.
Experienced Inheritance Rights Attorney
Kallemeyn & Kallemeyn has more than 20 years of experience with Minnesota Probate and Inheritance Rights Law. Whether you are a surviving spouse or a child of the deceased, you may have a claim to assets from an estate and need qualified legal assistance. Charles Kallemeyn specializes in this area and can help you to determine your rights to an inheritance.
In the Minneapolis, MN area contact Kallemeyn & Kallemeyn Law Firm for help with Inheritance Rights Law via our Online Form or at (763) 427-5131.