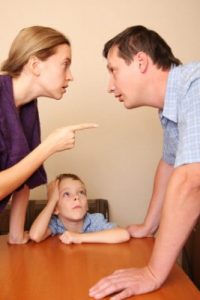 If you have decided to pursue mediation to settle your impending divorce, you have the option to hire a mediated divorce attorney to guide you through some of the legal aspects of a mediated divorce. Over the last decade, mediation has become a very common way to settle all aspects of divorce including division of property, assets and debt, child custody and determination of child support. As a result, the role of an attorney has changed; a mediated divorce attorney is not a requirement of mediation but can help if you want support and guidance to be sure that the Court's requirements are met so that the agreement will be accepted without issue by the Court.
Navigating Your Divorce
The team at Kallemeyn & Kallemeyn brings unique experience to the mediation process. Lisa Kallemeyn is a Qualified Neutral under Rule 114 of the Minnesota Rules of Practice and serves on the Early Neutral Evaluation Panel in Anoka County for Custody/Parenting Time Evaluations and for Financial Evaluations. In addition to being an experienced mediator, Lisa also maintains a family law practice. This allows her to stay current with all relevant Minnesota law so that she can serve as a mediated divorce attorney or a mediator. It's important to understand that she cannot serve both of these functions for you at once – she cannot be your mediator AND your attorney. But, you can choose which role to partner with her on and in either case, she will work to be sure that you and your family make it through the divorce process carefully and thoughtfully.
Role of a Mediated Divorce Attorney
Generally, if you elect to use mediation to settle your divorce, your mediated divorce attorney can accompany you to each mediation session and provide guidance and advice that you request about all legal aspects of your case, or meet with you after each meeting to discuss the sessions and develop a plan for the next one. The role of your mediator is to remain neutral at all times and help you and your soon to be ex-spouse find common ground and compromise on the difficult issues that you must settle before your divorce is final. Your mediated divorce attorney will be your advocate and can provide advice and strategy that can help you make the best possible choices for your future.
If you have questions about a mediated divorce, contact Lisa Kallemeyn at Kallemeyn & Kallemeyn at 763-427-5131 to schedule a free consultation.