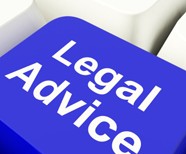 During a divorce, marital property will be divided up in a fair and equitable way according to Minnesota Law. There are a few intricacies of Property Division When Divorcing that demand the attention of a qualified and experienced Family Law Attorney like Lisa Kallemeyn. At Kallemeyn & Kallemeyn in Coon Rapids MN, we have extensive experience in helping divorcing parties to divide marital assets in a manner that allows you to move on with your life more easily.
Property Division When Divorcing
A Just and Equitable Distribution of property in a divorce usually means an equal division of assets that were purchased during the marriage. Most all of the property stored inside of the home, garage, shed and storage unit will be divided amongst the two parties. The home itself along with automobiles, boats and furnishings may all be subject to equal distribution. There are of course several exceptions to the rule.
Minnesota Family Law
Minnesota is a No Fault divorce state. In a nutshell, this mean that neither party is obligated to prove who is at fault for the breakdown of the marriage. The partner seeking a divorce is most likely to receive one even if the other party does not agree. This also means that the court will not consider who is at fault when deciding on issues related to child custody or Division of Property when divorcing.
Dividing Marital and Non Marital Assets
Minnesota Family Law determines which assets are considered Marital Property and which are Nonmarital in nature.
Examples of Marital Property acquired during the marriage:
Physical property (home, automobile, land, boats, dishes, furniture, artwork, electronics, etc.)
Pension benefits
401K accounts
Business assets
Stocks and bonds
Outstanding debts
Examples of possible Non-Marital property may include such items as:
Gifts given specifically to you
Inheritance property or funds
Debt borrowed for nonmarital purposes
Prenuptial agreement assets
Family Law Attorney Coon Rapids MN
Kallemeyn & Kallemeyn Law Firm can help you to sort out a fair division of property when divorcing. As a Family Law Attorney, Lisa Kallemeyn understands the intricacies of Minnesota Law. We will work diligently on your behalf to make sure that your marital and non-marital assets are allocated fairly and with as little disruption to your life as possible.
In Coon Rapids MN, Contact Family Law Attorney Lisa Kallemeyn for help with determining Property Division when divorcing at (763) 427-5131.