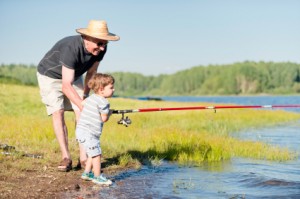 When a loved one dies, family and friends are flooded with emotion, intense sadness and a lot of things to do. In addition to navigating the grieving process, the family must quickly turn to the distribution of the family member's assets (and debts), which can often times be complicated. In Minnesota, a probate occurs if the deceased was a resident of the state at the time of their death. Having a will does not necessarily negate the need for a probate. If you have questions about a probate, you will want to partner with a probate attorney with knowledge of the state laws, experience managing estates and communicating clearly and effectively. Charles Kallemeyn of Kallemeyn & Kallemeyn is based in Anoka County, MN and specializes in probate law and can help you navigate this process.
Responsibilities Of A Probate Lawyer Anoka County MN
The main function of a probate is to transfer real estate and other assets that have a title (stock, personal property, mutual funds, etc.). A probate generally takes approximately six months to complete because Minnesota law gives other interested parties and creditors about 4 months notice to make a claim on the estate. During this time, the estate may be partially distributed and a family allowance given if necessary. Items with joint ownership are not subject to the probate.
The cost of an uncontested probate in Minnesota usually costs approximately $4300 and includes opening, closing and complete distribution of assets. The probate process also includes all final tax returns (personal and for the estate), appointment of an executor of the estate, payment of bills, providing notice to creditors, notice to the Minnesota Health Department to clear medical liens, preparation of final account and will handle all filing fees.
Experienced Probate Attorney Minnesota
Charles Kallemeyn of Kallemeyn & Kallemeyn is a Anoka County probate lawyer with more than 20 years experience in this legal area. Because all probate situations are unique, he offers a free one hour consultation to go over the specifics of your case so that he can determine the complexity and the cost. He understands that this is an extremely difficult time for you and your family and will be very upfront about what is necessary. Charles Kallemeyn can help you navigate the probate process so that you can focus on the many other issues you have on your plate. Call 763-427-5131, or email Charles at Charles@Kallemeyn.com for more information.