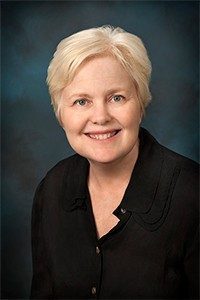 Has conflict developed between you and your spouse? Are you going through a divorce or tough breakup where neutral guidance from a third party may be beneficial? If you reside in Blaine, Coon Rapids, Anoka or Andover, MN, our team at Kallemeyn & Kallemeyn, PLLC is your trusted neutral divorce mediator that can help you get to a resolution without involving the court system.
Qualified Divorce Mediator
As a Qualified Neutral under Rule 114 of the Minnesota Rules of Practice, Lisa Kallemeyn has the credentials to back up her mediation services. Over the years, she's been able to help individuals in Minnesota come to resolution with all sorts of issues tied to a divorce or breakup dating back to 1987. As a neutral ear, she listens to both sides and provides effective resolution that would be accepted by the courts.
Confidential Mediation
What good is mediation if it is not confidential? By choosing Kallemeyn & Kallemeyn, PLLC as your neutral divorce mediator, you can rest assured that all conversations had during your mediation sessions are completely confidential. The only item that is not confidential is the written agreement that the parties mutually decide on. As your mediator, Lisa Kallemeyn cannot be called to witness in regards to anything discussed during mediation. This gives our clients confidence that they can be truly honest and upfront in regards to their views and issues. This neutral option makes it easier to discuss the tough issues rather than speaking about them in front of a judge. In turn, you may be able to come to a resolution where both sides are satisfied.
Affordable Divorce Solution
Through neutral divorce mediation, you can save yourself some money rather than resolving the dispute through the court system. Lisa Kallemeyn helps individuals resolve divorce issues around parenting, finances, written agreements, etc. At Kallemeyn & Kallemeyn, PLLC, we believe that through neutral mediation services, you can come to a resolution that has the best interest of both sides in mind.
If you are dealing with conflict during a divorce or breakup that you just can't seem to resolve, consider divorce mediation rather than handling it through the courts. If you are in the Blaine, Coon Rapids, Anoka or Andover, MN area, it is time to partner with Lisa Kallemeyn as your experienced neutral divorce mediator. To set up an appointment in the near future, contact Kallemeyn & Kallemeyn, PLLC today at (763) 427-5131 or email lisa@kallemeyn.com.