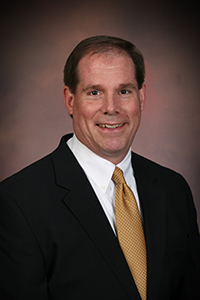 Thinking about your own death, or the death of a loved one is difficult at best.  It is for this exact reason that more than 50% of adults in our country do not have a will.  However, understanding the legal process after death can be made easier by partnering with a law firm who can guide you through the estate planning, will creation or probate process with ease, support and compassion.  Kallemeyn & Kallemeyn is a leading probate lawyer in Anoka County, MN with decades of experience helping individuals and families with estate planning or managing the probate process after a loved one's death.
Do You Need a Probate Attorney?
When a loved one dies, there are often many questions about how a person's assets will be distributed and debts paid, how long this will take and and how much the process will cost. This process is called probate.  Given how emotional a family is feeling after the death of a loved one, it is a true challenge to focus on the necessary process of grieving while managing the probate process.  Charles Kallemeyn, a probate attorney with more than 20 years of experience in probate law, can help your family by being the guide for the probate process so that you can focus on finding closure and moving forward.
The cost of a probate depends as you might expect on how complicated the estate is.  The average cost is approximately $4300 including the distribution of assets. Normally, this fee includes many of the following services:
Completion of final personal tax return and all tax return issues for the estate;
Petition to the court to appoint a personal representative for the estate (executor);
Payment of any claims and bills of the estate, and determining the validity of these claims;
Providing proper notice to creditors and interested parties;
Notice to Minnesota Department of Health/County to clear medical assistance liens;
Preparation of final account and plan of distribution;
Petition for the discharge of personal representative; and
Filing fees.
These services are necessary during probate and may be difficult to complete for individuals after the death of a loved one.  Partnering with a probate attorney can lessen this stress and ensure that the probate process is handled quickly and efficiently.
Probate Lawyer Anoka County MN
Experience matters when it comes to estate planning or probate services.  Charles Kallemeyn of Kallemeyn & Kallemeyn has 20 years of experience handling probate and real estate law cases and would like nothing more than to help you and your family through this process.  Call (763) 427-5131 for more information or to make an appointment to discuss your situation.