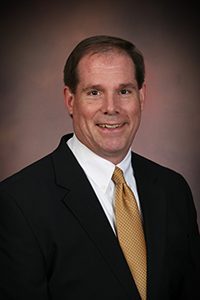 If you are the executor of a loved one's will, you may very well need to hire the services of a probate lawyer. Finalizing an estate and distributing the assets is complicated and getting advice from a legal expert who understands state law can make the process much smoother. Charles Kallemeyn, of Kallemeyn & Kallemeyn specializes in probate law and can help you determine, first, if you need a probate and, if so, can work with you to complete this process efficiently and quickly so that you can find closure and move on with your life. Charles Kallemeyn has more than two decades of experience in probate law and serves the communities of Coon Rapids, Blaine and Anoka, MN.
Do You Need a Probate
It is common for there to be many questions after a loved one has died. If he/she had a will, then some of his/her wishes will be outlined for the family. The process of how an individual's assets and debts are distributed after death is what is known as the probate process. For the majority of estates, the main reason for a probate is to transfer solely owned real estate or other assets with a title, such as stock, mutual funds, vehicles, personal property, and anything that doesn't have a designated beneficiary. Other items such as life insurance policies, retirement plans, and other assets that are contained within a trust, properties with joint ownership, and joint bank accounts are not subject to probate.
You can expect the probate process to cost approximately $4300 from beginning to end, if the probate is uncontested. It can be more costly if the probate is more complicated. This amount covers the following:
● Final personal income tax return;
● An estate tax return and an income tax return for the estate itself;
● A petition for the appointment of an executor;
● Payment of claims and bills of the estate, and determination of validity of claims;
● Providing proper notice to creditors and interested parties;
● Notice to Minnesota Department of Health/County to clear medical assistance liens;
● Preparation of final account and plan of distribution;
● Petition for the discharge of personal representative
● Any filing fees
Experienced Probate Lawyer Anoka County
Charles Kallemeyn offers a free one hour consultation to help answer questions about your specific situation. He understands that this is a difficult time for you and your family and will work to make the probate process as straightforward and simple as possible. You can call him at (763) 427-5131 for all types of probate services including help with a contested will or inheritance rights issues.