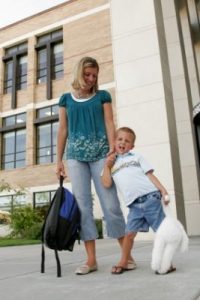 One important aspect of divorce that can sneak up on a divorcing couple is the division of property and debt.  On one hand, dividing debt and property is central to our understanding of divorce, but on the other hand, it tends to be dealt with only after the more interpersonal dynamics have been addressed and conflict is high.  But dividing debt and property is not only a symbolic representation of divorce; it can serve as the mechanism that provides finality to a couple's decision to divorce.  Kallemeyn & Kallemeyn can help you prepare for all aspects of your divorce, and our team has the expertise and experience to help you work through the potentially difficult tasks associated with property and debt division.
Equitable Division of Property in a Divorce
In a divorce, it is natural to think about which of you will take sole possession of the items you have accumulated as a couple.  If you do not have an emotional attachment to your house or car, perhaps offering them to your spouse will not be an issue.  But other items may carry different levels of emotional weight, such as photo albums, jewelry and some furniture.  Some property may, by law, belong to one of you and not the other.  But to know when such laws apply, it will be important to work with a legal advocate who knows how the law applies.
We will take into account all property and debts that you and your spouse have accumulated.  In the short term, addressing issues of such specificity may be undesirable, but in the long run you will have created greater potential for moving on with your life on your terms by having done so.
Experienced Divorce Attorney, MN
Many people who go through divorce feel forced to think in big-picture terms, but we can help you take care of small-picture realities simultaneously. When you are dealing with the range of emotions associated with divorce, you may not have the emotional bandwidth to consider the effect of credit card debt, retirement plans, your 401(k)s, and other legal issues. But that is where we can be helpful to you. By helping both you and your divorcing spouse address these micro-issues, you will be better equipped to reduce the stress of divorce and begin the next chapter of your lives. We not only know Minnesota divorce law, we understand how to apply it so that debt and property can be divided fairly and equitably. Give us a call at 763-427-5131 and we will be happy to discuss the possibilities of working with you.