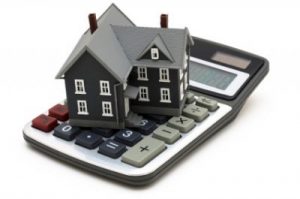 Deciding how to distribute property during a divorce can be the source of much tension, conflict and difficulty. All of your beloved possessions that have been shared through the years may be difficult to part with and it may be hard to decide who should take which items. This property can include personal items, household goods, real estate, investments, and retirement accounts. Generally, in the divorce process a couple can decide the best way to distribute property themselves or leave it to the court's discretion. Either way, the law firm of Kallemeyn & Kallemeyn can help you navigate this difficult process. Our team understands that settling a divorce can be emotionally and financially taxing. We strive to make the process as simple as possible and offer strong, practical and creative advice about property division. Our team serves the communities of Coon Rapids, Anoka, Blaine, Andover, and Ham Lake, MN and can manage litigation as well as legal negotiations (with litigation) as well as divorce mediation.
Settling Your Divorce
Community property is anything that was acquired during the marriage. This includes all earnings including items that were purchased with these earnings as well as debt. Separate property includes items like gifts, inheritance that were given to one spouse or items purchased separately. Separate property is generally very easy to distribute, it stays with the spouse who brought it into the marriage. The community property is generally what is up for debate and has the most potential for creating conflict.
Experienced Divorce Attorney
Lisa Kallemeyn, of Kallemeyn & Kallemeyn, specializes in family and divorce law and has more than two decades of experience working with couples to settle all aspects of their divorce. Property distribution is one of Lisa's specialties. She can help you decide on which spouse is staying in the family home and which spouse is leaving, and a fair and equitable way to divide up the community property that you have shared. Lisa understands the intense emotions associated with a divorce and that each case is unique and should be treated with care. Lisa will sit down with you, listen to your questions and concerns and work with you to develop a plan for navigating the next steps of your divorce. If these aspects can be settled without a court battle, she will handle all of the legal aspects of the negotiations. If you need to settle your divorce in the court, she will provide the strongest possible representation. For more information, call Lisa Kallemeyn at (763) 427-5131.