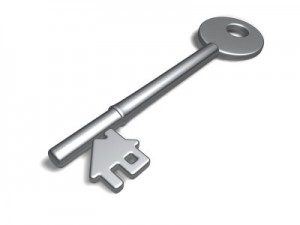 Kallemeyn & Kallemeyn, PLLC, offers our clients expertise in matters of real estate law that most other law firms cannot. Our firm will represent your interests and you will benefit from our years of experience with boundary disputes, joint ownership issues, mechanics liens, property foreclosure, property leasing, purchase agreements, and tenant evictions. If you are in the process of starting a building project or buying/selling a property, your legal representation should inspire your confidence. Understanding the complexities and nuances of real estate law is not something lay people can be expected to do. We take pride in knowing the law pertaining to real estate, but we are also committed to using our sharp eyes for detail to ensure that your interests do not fall prey to loopholes or missed information.
Real Estate Law
Kallemeyn & Kallemeyn specializes in real estate law and offers the following legal support and services to our clients:
Border Disputes: Questions about where one property ends and the next one begins can be quite common. But finding a solution requires the kind of legal knowledge that we possess.
Leasing: If you are lease is residential or commercial, we can represent your interests. We have assisted tenants and landlords in drafting, and negotiating both commercial and residential leases.
Real Estate Buying and Selling: We will represent you in all of the processes associated with the acquisition of property. These processes can include construction, financing, and selling. Before you sign any contract, you should feel comfortable in the knowledge that there will be no surprises forthcoming. And if the entity with whom your transaction is involved tries to initiate a surprise tactic, we will be prepared for it and ready to respond.
Detainer and Eviction services: If you are in any way affected by unlawful detainer and/or eviction processes, Kallemeyn & Kallemeyn will represent your interests with integrity and tenacity.
Property Development: No matter the size of the parcel of land involved, and regardless of whether you are a private citizen or representing a corporation, we have the experience and expertise necessary to help you from beginning to end. We have experience with everything from private purchases and sales to large-scale residential development. Additionally, we have significant experience in addressing larger political concerns and can help you navigate the complications arising from them.
Trusted Real Estate Attorney
Real estate is everywhere, but good real estate law firms are not. We have worked hard to serve the people of Anoka and Blaine, MN by providing excellent representation in all real estate matters. Call us today at (763) 427-5131 for more information.