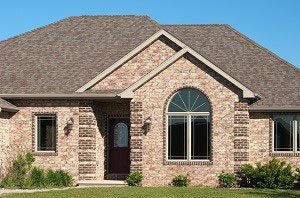 Real estate sales and purchases can be complex, confusing, stressful, and exhilarating.  They can also produce disagreements among the parties involved in real estate transactions, and when such disputes enter the equation, you want to know that you can count on your real estate attorney to have your back.  The staff of Kallemeyn & Kallemeyn PLLC are committed to advocating on your behalf, representing your legal interests, and communicating clearly and thoroughly with you throughout the process of your case.  It is arguably never more important to have confidence in your attorney than when you are in the midst of a dispute involving a property transaction.
The term 'property dispute' refers to any legal disagreement involving real property, also known as real estate. A simple way to understand what the term stands for is to consider real estate as any immovable property attached directly to the land.  Typically, the term refers to structures such as single-family homes, condos, apartment buildings, small bodies of water like ponds, and roads.
Below is a partial list of the parties that become involved in disputes over real estate.
Tenants and Landlords
Neighbors
Homeowners' associations
Government agencies
Property visitors
Family members
Types of Property Disputes
Real estate disputes compose a large percentage of all the legal disputes filed every year in Minnesota.  This is statistically true because of the sheer number of real estate transactions.  And while the volume of disputes does not guarantee that any law firm will have gained expertise in the resolution of such disputes, Kallemeyn & Kallemeyn have earned a reputation for being excellent client advocates who are knowledgeable about real estate law and resolving disputes.  Moreover, we are well versed in the many and varied types of real estate disputes that can occur between multiple parties.  Some of the more common types of property disputes are described below:
Boundary disputes: Disagreeing about where one property ends and another begins is common. We help resolve boundary disputes by employing such tools as surveys, established fence lines, knowledge of how the land has been used historically, archival photographs, and other methods.
Obstructed views: On occasion, property owners have been known to intentionally try to obstruct neighbors' views. Sometimes, those efforts violate homeowners' association guidelines or even the law.
Disputes between landlords and tenants: Building managers/owners often disagree with tenants over who is responsible for damage and/or repairs to rental properties. We have the knowledge of applicable law to help clarify responsibility.
Disputes between homeowners and builders over who is responsible for necessary home repairs on new construction.
Ownership disputes regarding who is the lawful owner of a given property
Questions about proper zoning of a property.
Kallemeyn & Kallemeyn can help you resolve almost any real estate dispute.  Contact us at 763-427-5131 for more information.