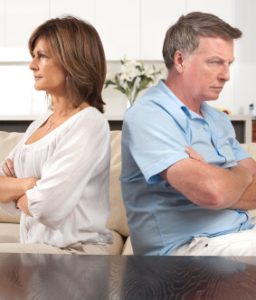 You know when you begin the divorce process that spousal support, or alimony, may be a part of your agreement. Whether you're paying alimony or you'll be receiving payments, you should be well-informed about how spousal support is determined. At Kallemeyn and Kallemeyn, we offer professional divorce mediation and family law services to help divorcing couples navigate the complicated divorce process. So whether you're looking for a divorce mediator or simply want to know more about alimony, our spousal support attorney of Blaine, MN is here to help.
How Spousal Support is Determined
The first thing you should know about spousal support is that there are two main questions to ask about alimony: "How much will I be paying or receiving?" and "How long will payments be made?" There are differences in duration of alimony payments, and several factors contribute to the amount of alimony to be paid. We can help you understand what these factors are and how to predict what a spousal support agreement might look like in your divorce.
Understanding Duration of Spousal Support
There are three types of spousal support, each of which is determined based on the facts of your marriage and financial circumstances of each party in a divorce. The possible durations of alimony include:
• Temporary Maintenance: Typically paid while a divorce is pending and is based on each spouse's income at the time.
• Short-Term Maintenance: Payments that continue for a finite time once a divorce is finalized are considered short-term maintenance. This is typically included in a divorce agreement so that a spouse can begin building financial security, often through job training or education.
• Long-Term Maintenance or Permanent Maintenance: Typically only used for lengthy marriages over about 10 years. Long-term or permanent maintenance may also be ordered if one spouse is unable to support themselves, financially, after a marriage.
Factors in Determining Spousal Support Amount
The type and amount of spousal maintenance outlined in your divorce will depend entirely on the facts of your marriage. That means not only financial security of both parties but several other factors you might not immediately consider, such as the age of you and your spouse. The most critical factors in determining spousal support amount and type include:
• The financial security and resources available to the party seeking spousal maintenance – this will factor in decisions made regarding the division of assets and debts
• The ability of the spouse who might pay alimony to support him or herself and their former spouse
• The amount or value of marital property each spouse contributed during the marriage
• The contribution of one spouse to another's career or as a homemaker
• The standard of living during your marriage
• The duration of your marriage
• The time and money required for a party to acquire employment and become self-supportive, sometimes after job training or education
• Loss of financial opportunities given up by the party seeking alimony
• Age, physical condition, and emotional condition of the party seeking alimony
If you're looking for a spousal support attorney in Blaine, Minnesota, contact Kallemeyn and Kallemeyn today. Reach us at 763-427-5131 or lisa@kallemeyn.com, and have your alimony concerns heard.