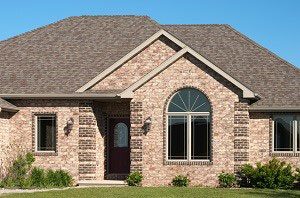 If you own a rental property in Minnesota and want to hold the title to that property, it is important to know that you have options.  Holding the title to any property—rental or otherwise—can be complicated and you may need legal support to ensure that your rights are protected.  The legal team at Kallemeyn & Kallemeyn Law specializes in all types of real estate law and has a specific expertise in rental property. Rentsl Property concerns are title holding, as well as lease agreements and eviction notices and proccedings.
Most Common Ways to Hold a Title for Rental Properties
Tenancy in Common: This is a condition in which there are two or more owners of the rental property.  The co-owners may own equal shares of the property or ownership may be unequal.  In addition, the co-owners are allowed to transfer ownership of the rental property to someone else.  If one of the co-owners dies, that person's ownership portion transfers to the designated heir(s) or beneficiary(-ies).  Other co-owners ownership percentages are unaffected by this process.  Tenancy in common is a desirable option for people who know that they want to bequeath their share of the property to someone other than the other co-owners and for people who choose to own the property in shares that are not equal.
Joint Tenancy: Another common way of holding a title is joint tenancy.  Joint tenancy means that two or more owners must own equal shares of the property in question.  If a co-owner passes away, that share of ownership transfers to the other joint tenants.  It does not transfer to the heir(s) or beneficiary(-ies) of the owner who has died.  When a joint tenant dies, transfer of the property requires specific forms to be completed and filed, but no probate process is required.  Kallemeyn & Kallemeyn understand the forms that are required and can be of great help to property owners involved in joint tenancy agreements.
Living Trusts: Finally, there are living trusts.  Whereas tenancy in common and joint tenancy pertain to co-ownership, living trusts serve sole owners of a rental property.  Living trusts also do not require probate procedures, but they are complicated in their own ways.  Upon the sole owner's death, the title can be transferred to heirs and beneficiaries with relative ease, but there are tax questions that must be answered to ensure a smooth transfer.
Experienced Real Estate Lawyer, Minnesota
The best way to ensure that you can ensure that you can hold title to rental property in Minnesota is to consult with Kallemeyn & Kallemeyn.  To speak with a member of our team call us at (763) 427-5131 and we will be happy to help you.