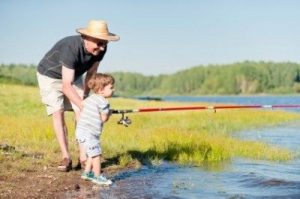 Have you been putting off writing a will? Let's be honest, it's no fun to think about how your assets will be distributed after your death. In fact, it is estimated that more than 50% of Americans do not currently have a will. The topic can feel very morbid, depressing and even frightening to discuss, but in reality it is a small step you can take to protect your family in the event of your unanticipated death. Communicating how you would like your property and assets distributed in the event of your death can actually be extremely helpful for your loved ones, even provide them with a sense of relief. Kallemeyn & Kallemeyn specializes in estate planning in Blaine, Anoka and Coon Rapids, MN. Our legal team can help you face this task head on so that you can move on with your life knowing that your loved ones are protected.
Function of A Will
In addition to clearly defining your wishes about how your assets and property will be distributed after your death, a will also has several other very important functions. You can also designate a personal representative to oversee your estate and save money and time by making the probate process faster and more straightforward. Perhaps most importantly, if you have children, you can make your wishes for their care clear in the event of your untimely death. You can recommend a guardian for your minor children, which in most cases will be gladly approved by the courts. You can also establish a trust for your kids that can help them financially after your death.
Simple Estate Planning MN
The team at Kallemeyn & Kallemeyn can walk you through this entire process and think through your personal situation as well as Minnesota law so that you can feel confident that your will is honored after your death. In addition to will planning, our legal team can help with other areas of estate planning including establishing living trusts, health care directive, power of attorney, and management of a probate. We strive to keep our legal services affordable, charging $400 for an individual and $500 for a couple for Will, Healthcare Directive and Power Of Attorney (when no estate tax planning or trust is necessary). For more information about our estate planning services, call us at (763) 427-5131 with questions or to schedule a time to meet. Check this item off of your to do list this year!