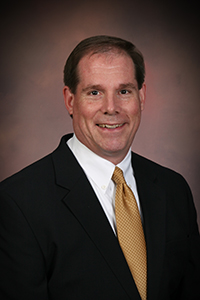 The Kallemeyn & Kallemeyn law firm can provide expert land-use and zoning assistance. We are experts in real-estate law with specializations in land use and zoning matters. We will represent your interests with vigor and a deep knowledge of Minnesota real estate law. If you are a real estate developer, we will provide you with the experience and expertise we bring to the practice of real estate law, each of which can offer the guidance you need when making crucial decisions associated with zoning.
Our firm's goal is to help you achieve the results you desire, and the best way to do so with land use and zoning issues is to share our specific professional expertise related to zoning issues in the context of our dedicated service to our clients. At Kallemeyn & Kallemeyn, we strive to maintain our reputation for being knowledgeable about zoning law and committed to the best possible outcomes for our clients. We have extensive experience working with zoning boards at the local and state levels, which is necessary to understanding the nuances and subtleties that often occur in legal matters.
Experienced Real Estate Lawyer Specializing in Zoning Issues
We provide our clients with comprehensive knowledge of re-zoning issues, special-use and conditional-use permits, mixed-use zoning, and variances. Those are some of the more predictable aspects of zoning law, and most law firms can offer serviceable assistance in such matters. Kallemeyn & Kallemeyn separates itself from other firms by excelling in finding solutions to unexpected, vexing, and complicated zoning issues. It is in response to complex questions where we hit our stride and show our strength. We solve problems and we help you achieve the results you seek.
Zoning Attorney Anoka County
If you have not had the experience of trying to resolve a zoning issue, you may be unaware of the things that can be surprising and unexpected. If you are not new to legal matters related to zoning, then you certainly understand the importance of having a legal advocate who can provide comprehensive advice and guidance until the final document is signed and filed. Zoning issues, especially if your project involves a large number of lots, can get very complicated very quickly. There are layers of regulations that must be navigated, as well as political issues that can severely delay the process. But with a legal representative with the experience of Kallemeyn & Kallemeyn, you are far more likely to move through the zoning process with minimal difficulty.
We are here to help you every step of the way. Give us a call at (763) 427-5131 to schedule a time to talk to a member of the Kallemeyn & Kallemeyn team.